You will likely agree to this: Football is the greatest game ever!Isn't thatight? When you add a target to the mix, you can joy a game full of accuracy and ability.
The board is huge! It´s so big that even those players who are not even able to hit the ball should be able to get some points.

Stag can be placed in the middle of the target as a surprise.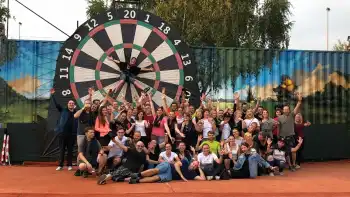 Included
Private transport
Stag Adventures Guide
Instructor
Beer each
One hour of gaming
Prank for Stag
Price per person: 36 € / £32
Minimum number of people: 8
Duration: 2 hours