Prague City Centre Apartments
Your accommodation couldn´t be more ideal. Just a few steps from Wenceslas square – heart of Prague's nightlife scene. The apartments are surrounded by Prague´s top restaurants and the best clubs and pubs in Prague.
The apartments are spacious and offer all you need for a big weekend in Prague.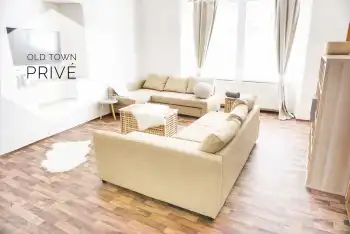 Included
1 night in our lovely apartment
Guide during your arrival
Price per person: 32 € / £28
Minimum number of people: 10
Duration: night