There is no better way to launch the weekend in Prague than having a Hummer limo take you to the hotel from the airport. Not only does the Hummer limo make you feel like a VIP, but it also offers privacy and a bar on board.
Sure, you could just take a coach to take you to your hotel – but why would you kick off one of the best parties like that?!  
Do you want to enjoy a little extra fun? Add a male dancer!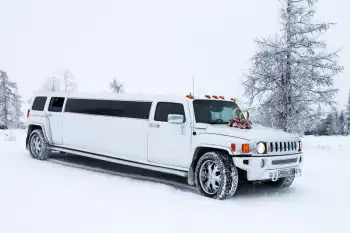 Included
Private Hummer limo transportation
Bottle of delicious czech sparkling wine
Welcoming board on your request
1 hour sightseeing tour
Price per group: 275 € / £240
Duration: 1 hour